---
International Dance Performance & Seminar
Homage to Sri Sultan Hamengkubowono X and Yogyakarta by Didik Nini Thowok
After his achievement in dance for 40 years and choose Yogyakarta as his works venue for exploration and creation of works, thus in 60 years of his celebration ages Didik Nini Thowok (DNT) decided to create festival that is aimed to introducing various of Cross Gender Dances from various areas (national & international). Besides that, DNT also presented one of his creation works to homage for Sri Sultan Hamengkubowono X and Yogyakarta city. This dance is combination of Hagoromo dance; one of NOH dances from Japan and Bedhaya dance (meditation dance from palais), it is called "Bedhaya Hagoromo". Its characteristic is all the dancers are men dancing the women dance.
This performance held on 4 – 7 December 2014 with the agenda:
4 December 2014 – opening show – opened by Gusti Pembayun – in Pendapa SMKI Yogyakarta.
5 Desember 2014 – International Performance with the speakers from India, Singapore, Japan, and Indonesia and also Dance Performance of Cross Gender with the performers from Korea, Canada, Japan, India, and Indonesia.
6 December 2014 – Homage of Bedhaya Hagoromo Dance to Sri Sultan Hamengkubowono X by DNT with opening dance from Japan and Hawai dancers.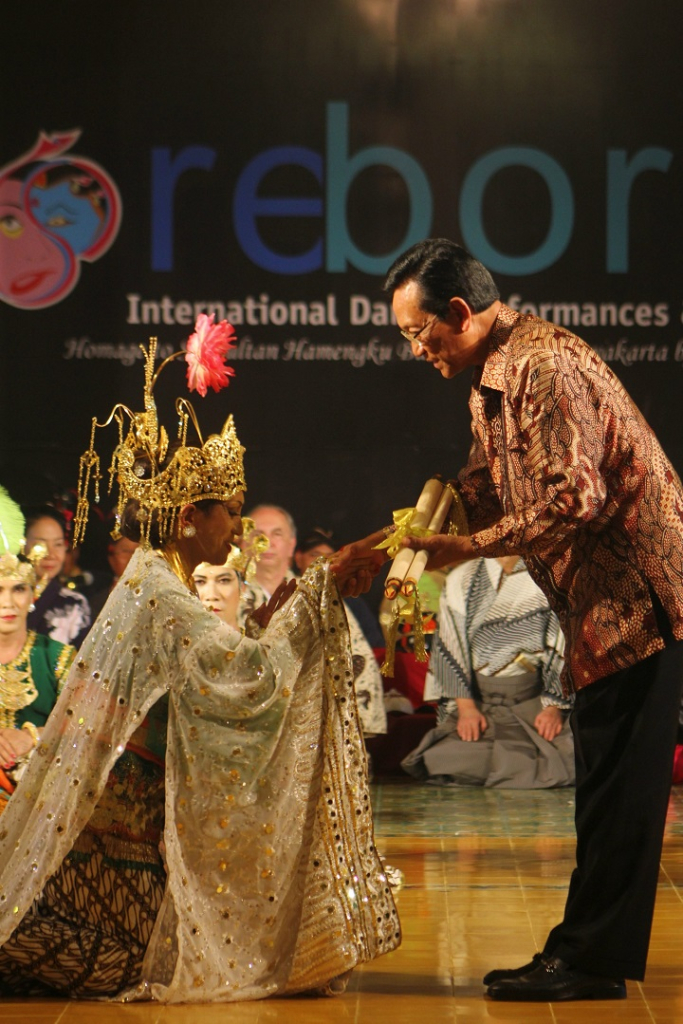 Gallery
Photo pertunjukan oleh : Yose Riandi